Richard's Books
"I write middle grade fiction for 7 to 12 year-olds. My belief is that stories can be sacred and renew and invigorate life. My life purpose is to cultivate the Spirit of Play through stories and jokes in order to enrich life for children and adults."
World Cup Mouse
"Where there's a mouse, there's a way," says Louie LaSurie. But it will take more than lofty words for Louie to achieve his goal: to be the first mouse to play for France in the World Cup soccer tournament.
World Cup Mouse is a comic, action-filled tale of friendship and pursuing one's dream even when it seems impossible. For example, how can Louie ever manage to kick a human-sized soccer ball and not just the dried pea with which he has been practicing? How can he avoid getting squished by the thrashing feet of the giant humans? And can he overcome his own self-doubts and fiery temper? Aided by his best friend, François, and the human girl, Rose, Louie gives it his best shot.
World Cup Mouse is available through these links: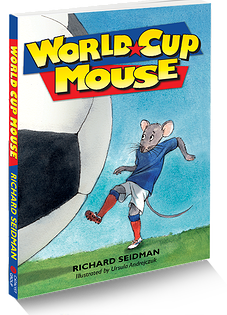 Listen to the First Chapter of
World Cup Mouse, read by
David Doersch.
"This entertaining book is written in a very friendly, easy-to-read tone, with humor and a lot of dialog and action." ~ Smart Books for Smart Kids
The Secret of Ebbets Field
Eli, an eleven year-old orphan, runs away to Ebbets Field during the 1955 World Series. He's searching for the magic wish-fulfilling treasure that is said to be hidden somewhere in the ballpark. He winds up rescuing Jackie Robinson and making friends with a cantankerous old timer who might hold the key to the treasure. It's a tale of trying to reach home.
The Secret of Ebbets Field is available at: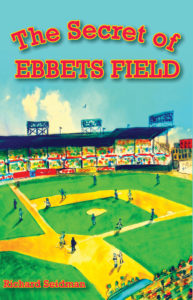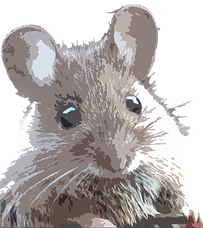 My Brother the Mouse
(seeking a publisher)
Eleven year-old Julie accidentally turns her older brother into a mouse while playing with a magic wand and a book of spells they find in their attic. The girl and mouse embark on a harrowing and humorous quest through the streets of New York to gather the materials needed to reverse the spell before it becomes permanent at sunset. Julie must overcome her timidity in order to foil an evil wizard, evade two bumbling rodent hunters, perform the counterspell, and reunite her family.
Join the Fun!
Join my list to list receive updates on books, appearance, videos and events.
(I respect your privacy, and you can easily unsubscribe at any time.)